"You are very wonderful, Posticum!"
Benjy Fox Rosen Band, 24.11.2009
It awaits those eager to rest close to the city center, in a green area. The building has a conference room with a special architectural style, a room for various activities, and a stylish restaurant. His chapel has an ecumenical character. In the basement, a tea room with a special atmosphere is at guests' disposal.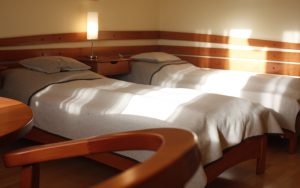 Room prices:
One person / room / night / 25 EUR
Two people / room / night / 40 EUR
Three people / room / night / 45 EUR
Four people / room / night / 48 EUR
Breakfast: 4 EUR / person
We also offer lunches and dinners to groups accommodated at the hotel on the basis of prior arrangement.

Rental of rooms. Posticum offers several halls as a venue for various activities – conferences, training courses, spiritual exercises, discussion podiums,
business meetings, concerts, weddings, christenings, banquets or high school meetings.
The complex is the only guest house in Oradea, which also has a chapel. It is open to weddings, christenings and other programs that require a sacred space. Its unique architecture is complemented by the majesty of an organ of the 19th century.


Restaurant. In agreement with his spirituality, Posticum tries – as much as possible – to buy the restaurant products from the small farmers in Bihor,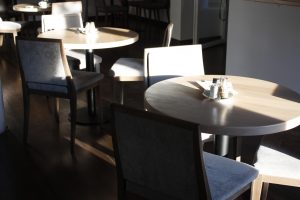 trying to offer traditional local cuisine, all in a modern environment.
The interior design of the restaurant bears the signature of Kertész Attila, an interior designer and mobile designer, whose works can be found in Japan, Vietnam, also in many restaurants in Budapest (Hungary). The furniture is made by Korenyák János, master carpenter in Oradea.

Egalitas Restaurant
In addition to the traditional restaurant, Posticum also has a periodical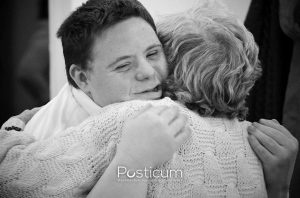 restaurant. It's the only place where the dishes are prepared and served by members of Down Association and other young people with special needs.
Based on prior understanding and, of course, taking into account the capacity of these young people, Egalitas Restaurant can be requested as a stand-alone service.
"Every support offered to our fellows serves the whole society."
Guesthouse and center for Spirituality, Culture and Dialogue